Sabine Busse succeeds Daniel Hager as CEO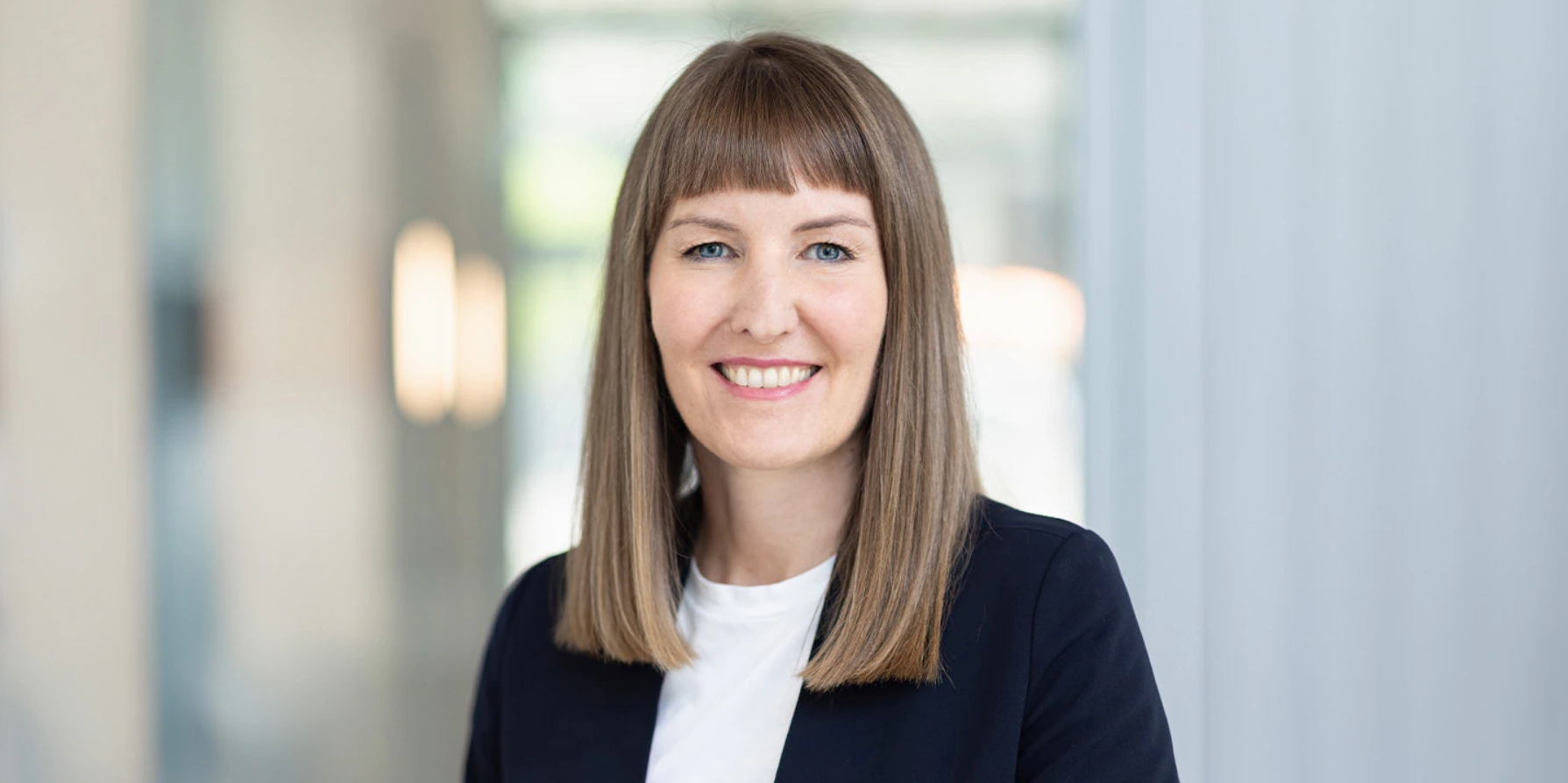 Hager Group announces succession at the helm of the company



Daniel Hager, part of the third generation of the owner family, hands over operational leadership after 15 successful years



Sabine Busse is appointed Group CEO. She brings extensive international leadership experience in the energy, electrical and automation sector



Before the end of the year, Daniel Hager will assume Chairmanship of the Supervisory Board



The Supervisory Board of Hager Group has appointed Sabine Busse as Chief Executive Officer following an intensive selection process. She will join Hager Group on August 28, 2023 and succeed long-time CEO Daniel Hager. By December 2023, Daniel Hager will take over the position of Chairman of the Supervisory Board. Hager Group initiated the CEO search after Daniel Hager, who has been leading the company for 15 years, announced his intention to hand over the operational leadership and transition to the Supervisory Board.

Sabine Busse (46), a German and Swiss citizen is a highly experienced international executive in the energy, electrical and automation sector. She has been a Corporate Officer of Hitachi Ltd (based in Tokyo) and as Chief Marketing Officer was responsible for leading Hitachi's group-wide global Marketing & Sales transformation. Until 2021, she was the Division President for ABB's global Measurement & Analytics business and prior Senior Vice President of the ABB Group Head Marketing & Sales (based in Zurich). Before joining ABB, she held various senior customer and service-related leadership positions with Alstom in Baden, Paris and Kuala Lumpur and started her career with Siemens in Munich. Sabine Busse holds a Magister Artium from the Ludwig-Maximilians-University Munich.

"Sabine Busse's extensive international and intercultural experience has left a strong impression on us," stated Günther Fleig, Chairman of the Supervisory Board at Hager Group. "Her contagious energy and remarkable team player skills have convinced us. She will inspire and motivate the management and workforce of Hager Group."

CEO Daniel Hager declared, "In my view, Sabine Busse is an ideal match for a thriving international company like Hager Group. She has deep knowledge of the energy and electrical industry and has demonstrated throughout her career that she can build service-oriented companies and achieve transformational successes with strong leadership." And he continues, "Sabine Busse has a profound understanding of customer expectations in the 21st century and our rapidly changing market environment. I firmly believe that with her leadership and ability to reach out to people she will not only continue our past successes, but also bring Hager Group additional impulses on our path to build tomorrows electrical world."

For Hager Group, founded in 1955, it is not the first time that a non-family member leads the company. From 1988 to 2008, Alfred Bricka successfully led the family business, significantly driving the group's impressive development during those years.

CEO-designate Sabine Busse said: "I am excited to join the Hager Group and grateful to be selected to lead a family-owned business with a strong team, great values, committed for the long-term, and an outstanding track record. Our industry has a key role to play to contribute in the transition to a sustainable tomorrow. I am looking forward to engaging with all of Hager's employees, customers and partners and jointly building a more digitized and electrified future through innovation and collaboration."

Hager Group plans a gradual transition of responsibilities in the second half of the year. Sabine Busse will begin her work in Blieskastel at the end of August and jointly lead the company with Daniel Hager for three months. By 1st December, with Daniel Hager's transition to the Chairmanship of the Supervisory Board, she will assume full responsibility in leading the company.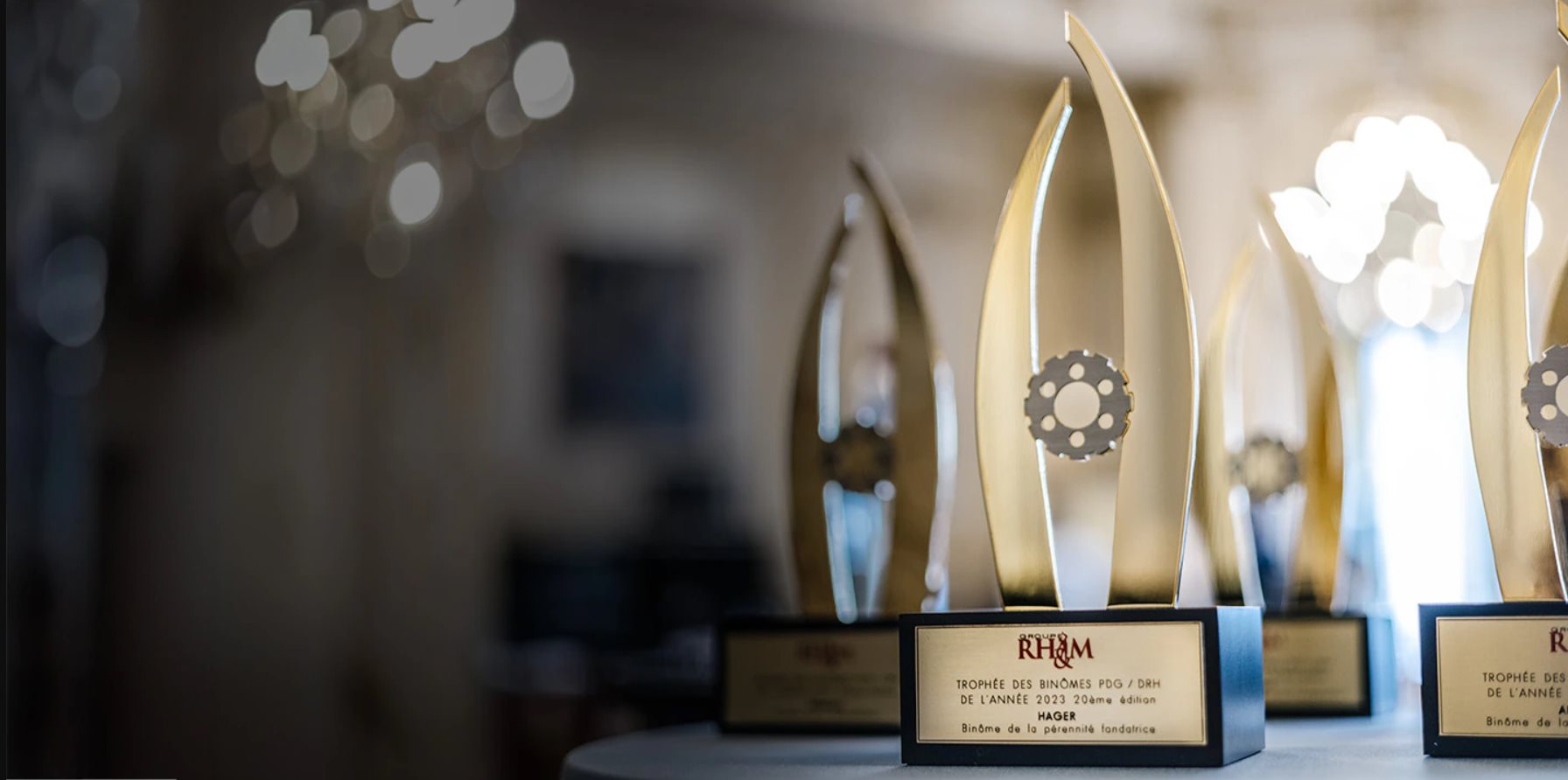 Under the banner of "praise of the duos", the 20th annual CEO/CHRO Team Trophies highlighted the partnership and role of Daniel Hager and Franck Houdebert in the development and economic as well as social transformation of Hager Group with all the company's employees.

They have worked together alongside the company's employees over the last 20 years to ensure economic and social transformation as well as the development of employees. This includes the creation of the "Hager Group" corporate brand, strategic plans, company values, training & seminars, development programmes, the corporate university Hi!, to name but a few, the duo has distinguished themselves on numerous occasions since 2003, when Daniel Hager joined the group.

Daniel Hager comments that, "our values and DNA are what make us who we are today. We constantly transform, share and develop. So, this trophy really is the recognition of the approach we started 20 years ago and above all celebrates all the employees who have grown with us and who are part of Hager Group today."

Franck Houdebert adds, "this trophy is a collective distinction linked to our profound conviction that our company's development is hand in hand with employee and team development."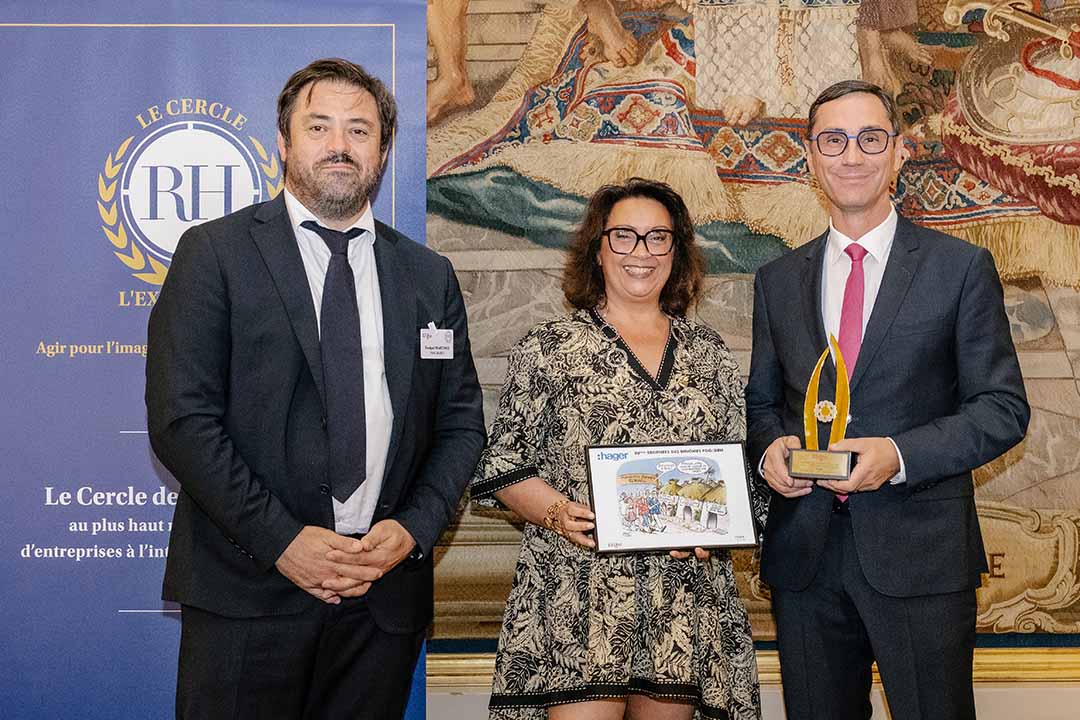 Daniel Hager
Chairman of the Management Board
Daniel Hager was born in Saarbrücken in 1972. He studied at the Solvay Business School in Brussels, the University of Paris X Nanterre and EAP / ESCP Europe. Throughout his career, Daniel Hager has always been involved in the world of electricity. In 2003, he joined Hager Group, the family business founded by his grandparents, father and uncle. After holding a number of management positions, he became Chairman of Executive Board in 2008.
Daniel Hager is on the boards of a number of associations, including the Fédération des Industries Eléctriques, Eléctroniques et de Communication, FIEEC, and the German counterpart ZVEI.
Franck Houdebert
Group Human Resources Director
Franck Houdebert was born in 1965. After studying at the Nantes Audienca business school, he started his career in various European industrial groups. In 2001 he joined Hager Group, where he has held a number of different positions in Human Resources. As of 1st January 2016, he joined the Executive Board of Hager Group and exercises his responsibilities in the areas of Human Resources, CSR and Corporate Communications. He is also a member of the Board of Directors of UIMM Alsace.
20th Annual CEO/HDR Duo Awards
Under the patronage of Olivier Dussopt, Minister of Labour, Employment and Integration, and under the direction of Edgard Added, Chairman of the RH&M Group, the 20th edition was held on 4th July, 2023 in Paris; four other CEO/HRD duos were selected by the 200 strong HR-director jury: Air France, L'Oréal, Kering and Renault.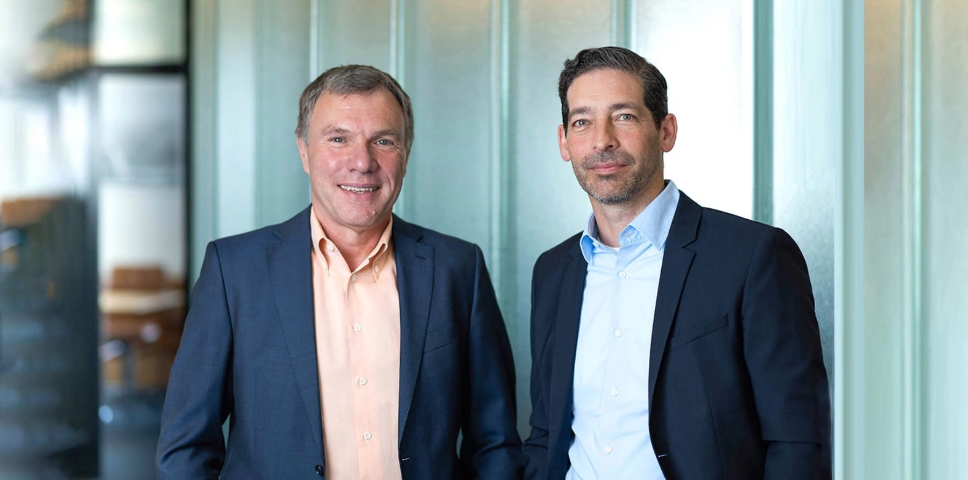 Hager Group appoints Michael Flieger as the new Chief Financial Officer (CFO), effective September 1st, 2023. Michael will succeed Philippe Ferragu, who has played a pivotal role in the company's financial success since 2006.

Michael joined Hager Group in 2020 as Group Product Management Vice President and brings extensive experience in both customer and industrial environments within the electrical and lighting business. With his strong background in end-to-end business ownership, exceptional product management skills, and profound financial acumen, Michael is poised to impact the company's financial stability and growth significantly.

"Michael's broad experience and outstanding leadership skills will play a key role in ensuring the continued financial stability and growth of our business", says Daniel Hager, Chief Executive Officer of Hager Group. And Günther Fleig, Chairman of the Supervisory Board of Hager SE, adds, "We are confident that Michael's international and strategic insight will make a significant contribution to the company's success in the future."

Having graduated from the University of Würzburg and the European Business Management School in Wales, Michael began his career at KPMG before joining Osram Group in 2003. Throughout his professional journey before joining Hager Group, he held various positions across Europe, Asia, and America, culminating in his role as CEO of Osram Group for the USA and Canada.

In acknowledging the exceptional contributions of Philippe Ferragu, the outgoing CFO, Daniel Hager expresses his gratitude, stating, "Philippe's dedication and contributions, particularly in driving our digital transformation and managing our financial and legal departments, have been invaluable. His financial expertise has helped us navigate challenging times and make informed decisions. Both the company and I owe him an immense debt of gratitude."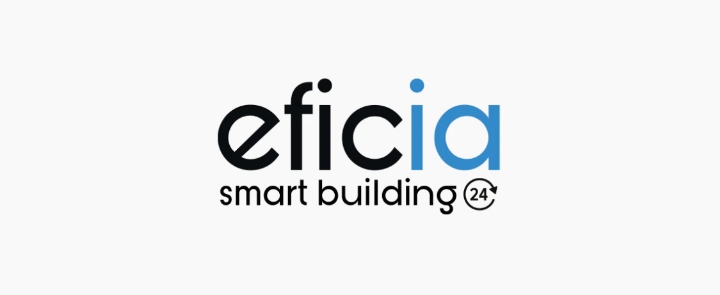 Sowing the seeds for the future
The energy market is booming and the future is electric. In line with Hager Group strategy, acquiring majority stakes in Eficia will enable the group to reinforce its energy management offer, delivering energy and CO2 savings to commercial segment customers, while exploring new business models. Eficia is recognised for the uniqueness of the company's value proposition in building energy management services and remote control. Eficia will benefit from Hager Group's reach and expertise to accelerate growth, expand internationally and address new customers' demands. Both companies will build on their recognised know-how to develop innovative solutions to meet customers' energy and environmental challenges.
Daniel Hager, CEO of Hager Group: "Together with Alric Marc and the management team, we are enthusiastic and fully committed to starting a successful journey together and bring innovative solutions and services to the market. Eficia will help us to grow together to shape the electrical world of tomorrow. With Eficia we bring together the best of two worlds, a solid global business with a proven business model and a highly specialised innovative service provider."
Created in 2013, Eficia is an innovative French company specialising in energy management via remote control services for commercial buildings. A pioneer in the energy transition market, it is the first company to have developed a global and fully integrated solutions and services capable of optimising building energy systems such as heating, ventilation, air conditioning and lighting equipment in real time thanks to intelligent algorithms. A team of energy specialists available are 24/7 to advise and optimise customers' energy consumption and comfort.
The Eficia story
This service company was founded in Paris in 2013 by Alric Marc. Around 100 Eficia colleagues are joining Hager Group; the company is constantly expanding into the fast growing European market with its energy management services, with a current focus on France, Spain and Italy. Alric Marc, the Founder, Julien Bellynck the Managing Director and Eficia's experts will continue their success story, together with Hager Group.
Alric Marc, CEO of Eficia comments: "It's an important step for Eficia's development. Our ambition was to choose an owner to support our development and share our beliefs and vision for the future. Joining Hager Group will pave the way to new growth opportunities, fed by innovative solutions to meet new energy management needs. We are fully committed to working with the group and are looking forward to joining forces to solve our customers' most pressing energy saving needs."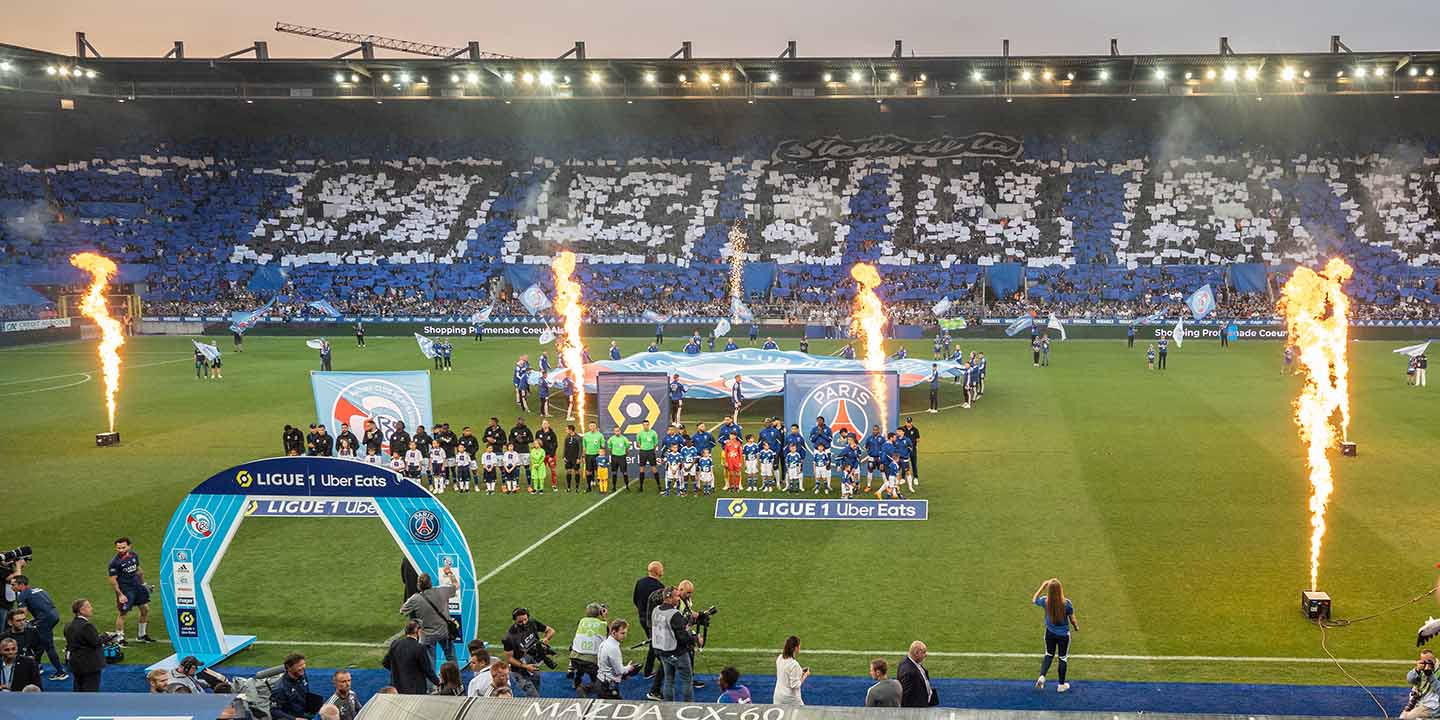 Pooling our positive energy
The stakes were high for this final home match of the season against what would turn out to be the champions of 2023. More than ever, the players needed the Mainau energy to push them beyond their limits and confirm their place in Ligue 1 for the 7th season in a row.
As the match's sponsor, we decided to go all out and create some unique experiences to connect Racing fans more intensely with their passion.
The best seats in the match on the Hager sofa
As close as possible to the action, four Hager social network winners sent positive energy directly to their favourite players from the comfort of a Hager sofa on the edge of the pitch. They also had the honour to be in the company of former international and Racing player Martin Djetou.
The Hager flag-bearers
12 children of Hager employees had the chance to take to the pitch as the players entered the field, waving flags they had designed themselves to show their passion and give the team some extra energy!
The Hager Robot Keeper - you're in safe hands with us!
To celebrate another outstanding season from our Belgian keeper, we challenged the fans in the fan zone to score a goal against his reputedly impenetrable clone: the Hager Robot Keeper.
This final home match in a packed stadium lived up to all its promises.
Thank you for giving us so much excitement. We look forward to seeing you in August for a new season and stay tuned to our Instagram and Facebook pages, so you don't miss out on any new Hager activations!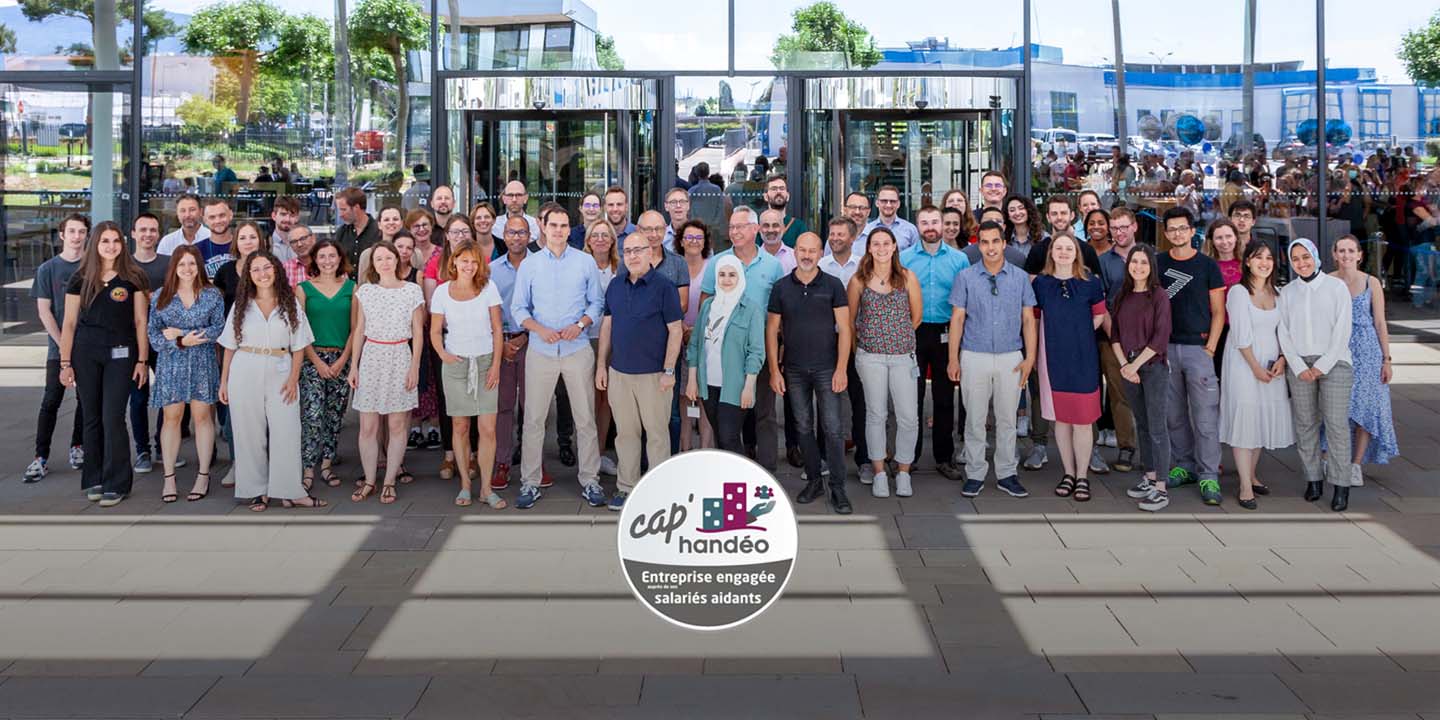 We are delighted to share with you that the Cap Handéo organisation has once again awarded us the label "company committed to its employees who provide care". We are proud to have been one of the first five companies in France to be recognised for our commitment to carers.

At Hager Group, over 22% of our employees are caregivers. Caregiving is a societal challenge that will continue to grow in the years to come. As a reminder, "carers" are employees who provide non-professional assistance, in part or in full, to a dependent person in their environment, for the activities of daily life. They may be spouses, children, parents or relatives.

"We know that this role of caregiver can be complicated to manage on a daily basis, which is why Hager Group supports these employees, in order to reconcile their professional and personal life as well as possible. As a family business that is sensitive to the well-being of its employees, it is crucial for us to take ownership of the concept of employee carers and to implement concrete actions to support them," says Catherine Distel, Welfare Officer.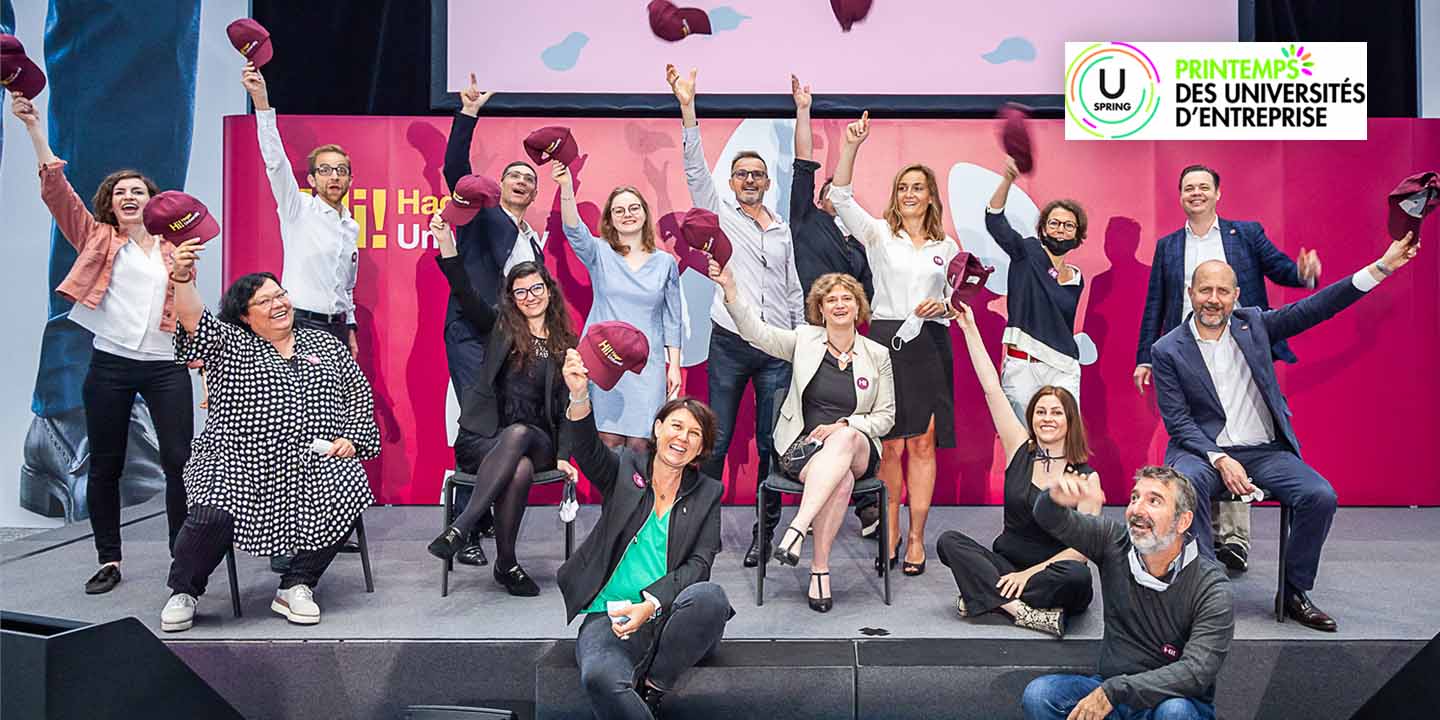 We are delighted to announce that Hi! University has won the prestigious "Gold Trophy - Learning Company" at the 8th edition of U-Spring, "Le printemps des universités" dedicated to the corporate universities. This award is given to companies that stand out for their training culture, the opportunities they present to their employees' for skills development and their commitment to providing high quality training to support the company's growth.


"We are proud to receive this recognition for our efforts and will continue to work together to build a learning culture where continuous learning is valued and encouraged," says François Belot, Group Learning Director.


At Hager Group, we believe that learning is a continuous process and that our employees are our most valuable asset. We have therefore put in place initiatives to encourage continuous learning, including through our online training courses.

Congratulations to all the teams involved in this success story and for their continued commitment to training and developing the skills of all of us.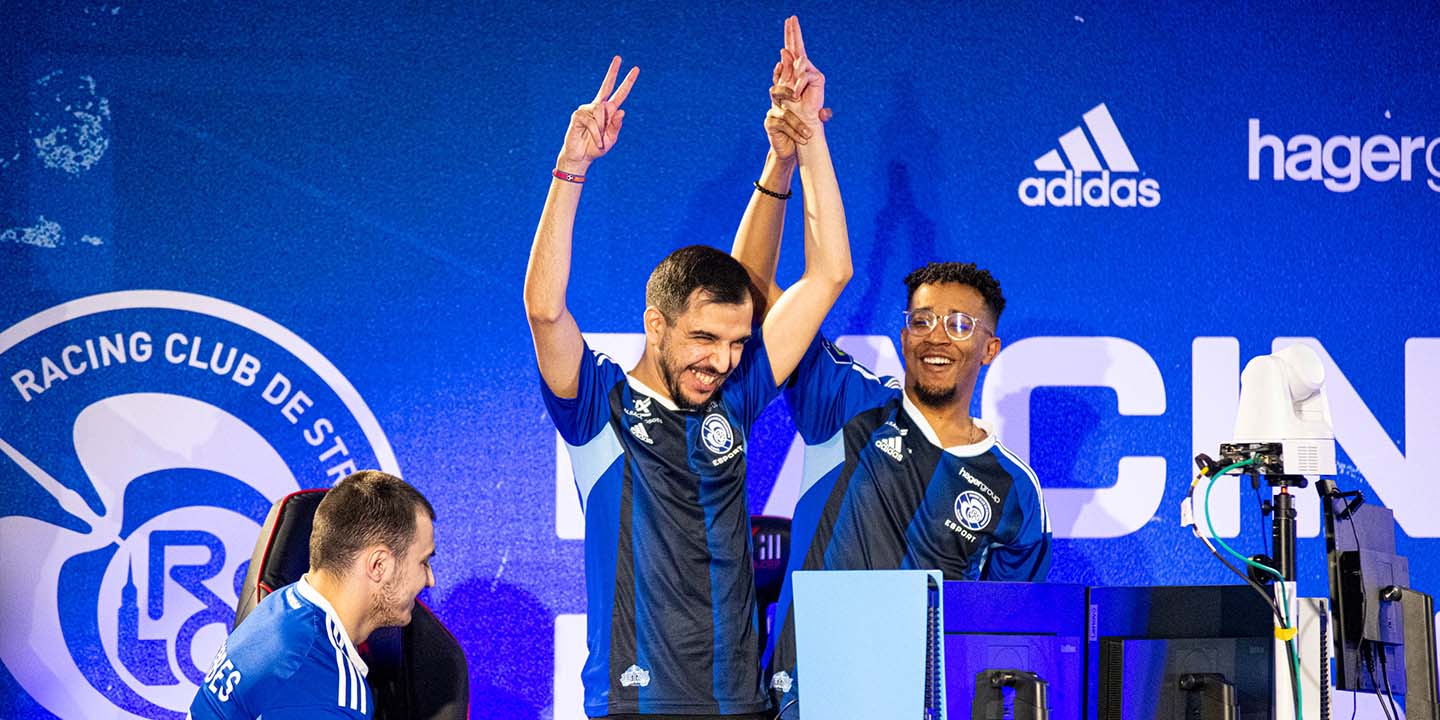 A day of discovery and wonder
On Wednesday 29th March, nearly 600 people could be found at Hager Forum in Obernai to discover the world of gaming and Esport. The day was packed with different animations; the highlight was the eligue1 game between the RCSA Esport and the Girondins de Bordeaux Esport. It was a first for France and the public were delighted.

Throughout the whole event, an enthusiastic public enjoyed all sorts of activities ranging from free access gaming workshops with virtual reality, retrogaming, family games, a FIFA area, not to mention photo shootings and make-up artists ready to decorate people's faces football style. Did you know that there was also a video game where participants moved around to complete 6 different levels, of course all hoping to win a prize.


On the big screen, the public was able to watch demonstration matches (eLigue1 and R1esport) with the exceptional presence of three skilled professional players from RCSA, Jean-Ricner Bellegarde, Thomas Delaine and Eiji Kawashima.

Before the big event at 6.30pm, the Storcki team and a cosplay parade got everyone in the football mood.

The first pro e-Ligue 1 match in public
The BIG 6.30 pm event was the 8th day match of eLigue 1 RCSA-Bordeaux. It was the first official match played in public in France. "SAAD" and "BOOMBES19", coached by "SAMSAM", won 2-1 in a fiery atmosphere, worthy of the Meinau stadium in Strasbourg, France. A winning goal scored in the third game, just two minutes from the end created a huge buzz of excitement. Samy Banzet, alias Saban eNonda was the enthusiastic commentator.

Thanks to this victory, the Alsatian club to move up to 10th place and hope for the play-offs.

Vincent Scius, Sponsorship Communications Manager of Hager Group, comments on Hager Group's commitment to RCSA esports from the word go: "From the outset, our shared ambition with RCSA was to produce a major event that would highlight both talent of the Esports team and also the passion there is for esports and gaming. By organising this event, we further demonstrate our commitment to the RCSA by developing innovative actions for our employees, fans and partners. The success of this first edition is a perfect illustration of our commitment, and at the end of the day we were all feeling very happy and proud."

"The presence of a large audience confirms RCSA's selection of local players; there is a special relationship between our supporters and players who all carry RCSA in their hearts." emphasized Benjamin Guthleben, RCSA's Director of Communications and Marketing.
After six months of preparations and commitment from Hager Group, the Sonnenhof Protestant Foundation and ES Energy Services, the result is successful connection to the Foundation's biomass heating system.

There are multiple objectives for the site:
- reducing carbon footprint and dependence on natural gas,
- pooling the energy network with local players and
- developing a circular economy.

The switch from natural gas to biomass will cut annual CO2 emissions by more than 300 tons.

The 500,000€ investment in the necessary infrastructure was supplemented by nearly 150,000€ in public aid, notably from ADEME. (Agence de l'environnement et de la maîtrise de l'énergie – an agency specialised in energy management).

In the long term, the site's current heating units, which mainly run on natural gas, will be dismantled and recycled.

The Bischwiller industrial site is the first of the group's 20 production sites to benefit from this type of investment. This approach is part of Hager Group's environmental strategy to reduce its industrial greenhouse gas emissions (scope 1 & 2) by 50% by 2030. By 2022, emissions from all the group's factories had been reduced by 6% compared to 2021.

What is biomass?

Biomass is renewable organic material that comes from plants and animals.
It is used to produce electricity or heat through the combustion of organic matter.

How is it used at Bischwiller?

The biomass plant of the Protestant Sonnenhof Foundation supplies Hager Group with heat in the form of hot water. This is fed into two on-site substations. The heat is then converted into warm air and distributed to the heating system.

Local sourcing

The biomass boiler is fueled by forestry operations residues within a radius of 100 km - the Vosges mountains and the Black Forest.

The ash from the wood combustion is recovered in a local composting centre.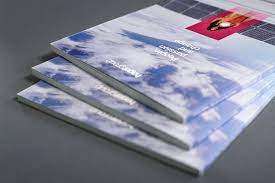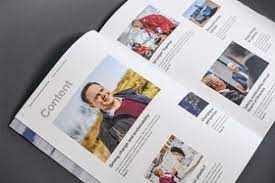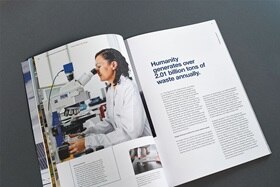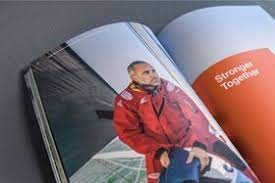 Hager Group Annual Report 2021/22
Discover our annual report. Get a flavour of who we are and what we are doing. Contents range from testimonials from our colleagues who are passionate about what they do, to highlighting our innovative solutions, and to discovering the numerous challenges we face to exciting new projects. We are unique, we are Hager Group.
Discover more information about annual report:
@
Hager Group Annual Report 2021/22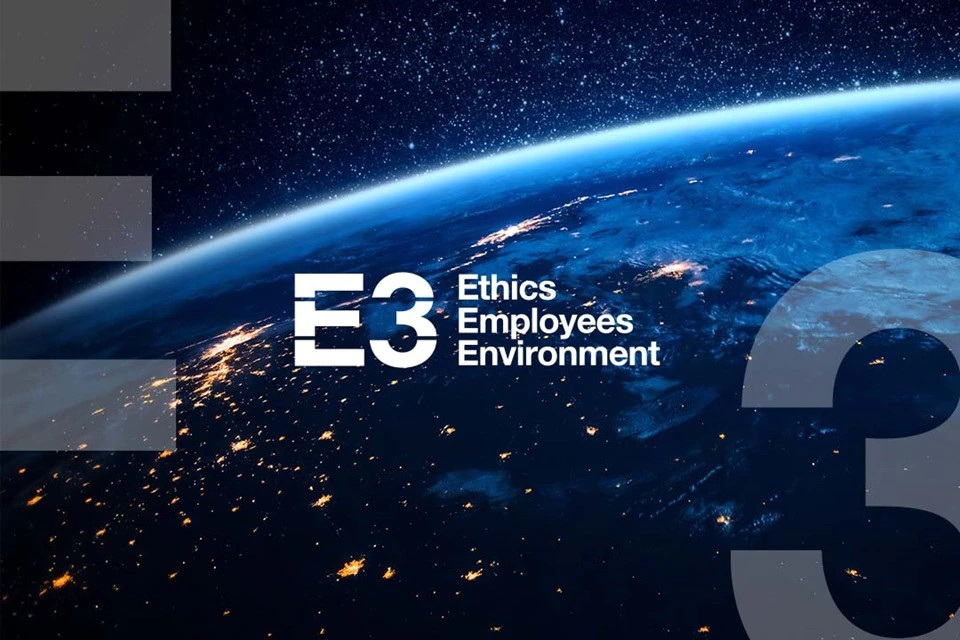 We are a company built on lasting values.
This is our ambition and what drives us every day. To ignite change we have to begin with ourselves. And together, we can make the difference.
We are ready to make a contribution to a better future. Our sustainability policy paves the way to get there. We call it E3: Ethics, Employees and Environment. Find out all about it here.
Sustainability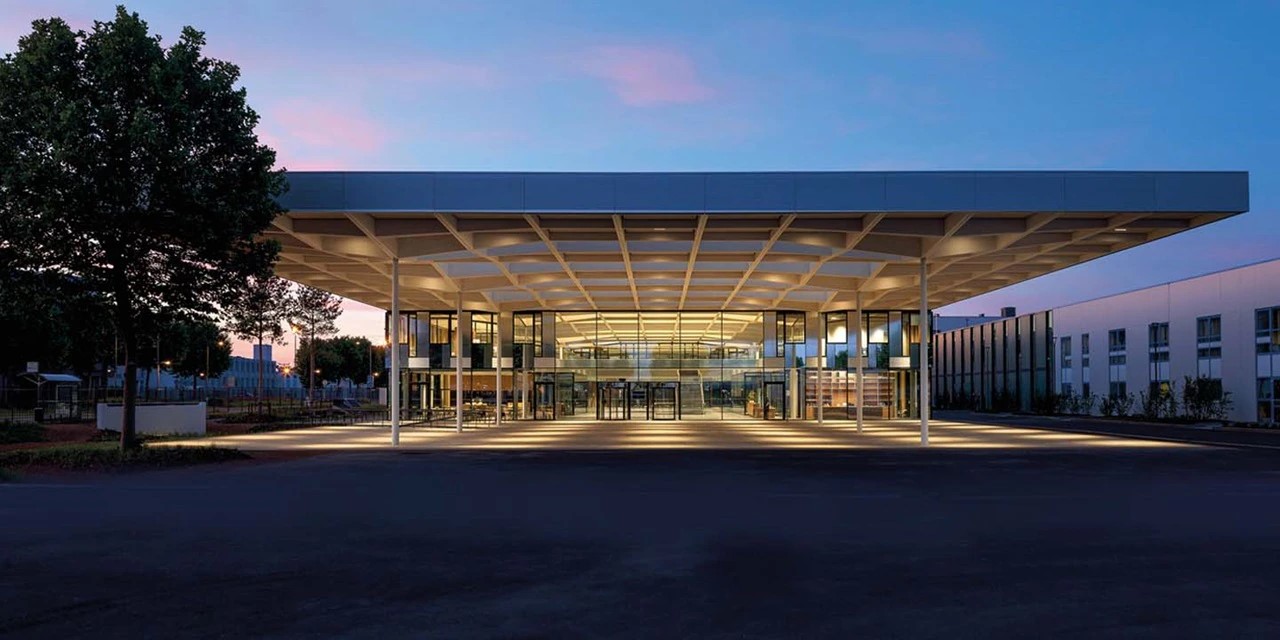 Hager Forum is a 6 500 m² open, collaborative space, where visitors can meet, exchange, train, innovate and shape their future with Hager Group. To continue to grow and achieve its objectives, Hager Group has undertaken an ambitious process to change its corporate culture. At Obernai, in the heart of the largest industrial site in the group, Hager Forum embodies this new culture through the experience it provides to its visitors.